This week we held an information session where parents were invited into school to find out how we teach children to read in school and how they can teach their child to read at home.
Miss Deighton and Miss Boyd would like to say a HUGE thankyou to all those who attended. We had lots of fun learning about phonics and playing games with the children. Each family who came received a special Reading Bag full of goodies to take home. There was information to help with reading at home, some brand new reading books to keep at home, a phoneme strip to keep, and other goodies. All children in Reception also received their Booktime book from the Book Trust.
During the session we talked about a few different aspects to reading:
Why we need to read? 
Better life chances
Makes life easier
Helps with all subjects in school
Because you enjoy it
Research shows that children who read for pleasure do better at school
Different types of reading
Reading storybooks and information books for enjoyment and bedtime stories
Reading school book band books for learning
What are Book Band Books? 
Levelled books designed to help support children learn to read
Emphasis is on the children reading
Adult supports the reading
Some are decodable phonics readers, some are not
The adult needs to:
We explained the different types of reading sessions we carry out in school, these include; Storytime, Booktalk and Guided Reading sessions as a whole class and in smaller groups, reading one to one with children, sharing books at a deeper level during Literacy sessions and having them freely available as part of our Continuous Provision.
What about Storytime books? 
Books for enjoyment at any age
Doesn't have to be a story, could be any book
Emphasis is on the adult reading
Child supports the reading and talks about the pictures
We talked about what to do if your child won't read with you because its not because they can't read and its not because they can't sit still. Some ideas for motivating your child are:
1.You have to make it exciting, be interested and impressed by whatever your child is reading
2.Make it funny- reinvent stories and find funny books to share.
3.Think outside the box- try ebooks, comics, letters and even chalk letters outside.
4.Read for a purpose and make it interesting.
5.Copy and collect- link reading to interests, such as Peppa Pig, dinosaurs and recommendations from other parents/ children.
We also talked about what to do if you as a parent find reading more difficult:
–1. Have a go- the children will enjoy their time with you and appreciate your efforts.
2. –Look at a book yourself before looking at it with the children so there are no surprises.
–3. Work out difficult words together.
–4. Come and ask in school if you're struggling. We are more than happy to help. 
We talked about the positive emotional impacts of simply sitting and sharing abook with your child where the emphasis is on the adult leading of reading the book whilst discussing what happened, the characters and the setting. We emphasised the importance of children understanding what they have had read to them as this will help them to realise that print holds meaning and will aid them when they begin to read books independently.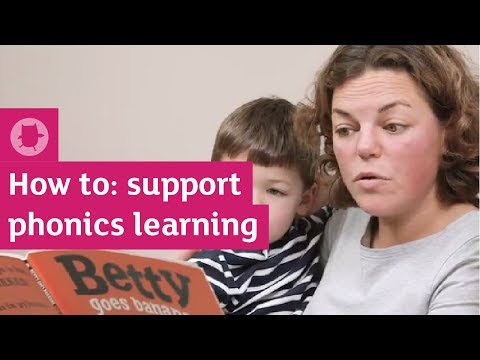 Some parents were unsure how to pronounce the sounds correctly and so were teaching them the letter names. Although the children do need to learn letter names this does not help them to read, please watch the video below to hear the correct pronunciation.
We modelled reading a story to a child, making it interesting and fun to gain their attention and also how we would scaffold them as they are learning to read independently. Ensuring that the children were encouraged to identify and attempt to blend the sounds they know and reading the words that would be unfamiliar for them. The video below gives some exmples of how to help your child to blend sounds to read.
We showed parents the some phonics sites which we find useful in school – Every child can have free access to Phonics Play which is used daily in the classroom and supports Phonics learning in school. If you need the login details please speak to a member of staff in class.
Also,  please follow the link below to Oxford Owl. This site has lots of useful information about Phonics and how to support your childs reading at home.
https://www.oxfordowl.co.uk/for-home/reading/phonics-made-easy/
It is quick and simple to make a free acount with the site then you can access lots of  free books to read with your child online. If you need any support making an account please talk to a member of staff in school who will guide you through the process.